San Francisco Times: St. Gregory comes to SF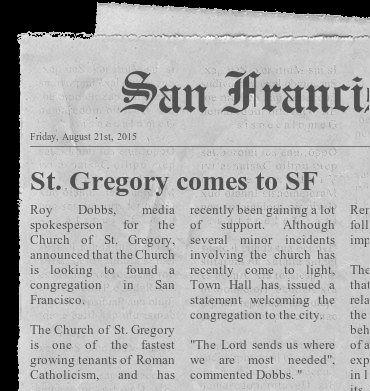 St. Gregory comes to SF
Roy Dobbs, media spokesperson for the Church of St. Gregory, announced that the Church is looking to found a congregation in San Francisco.
The Church of St. Gregory is one of the fastest growing tenants of Roman Catholicism, and has recently been gaining a lot of support. Although several minor incidents involving the church have recently come to light, Town Hall has issued a statement welcoming the congregation to the city.
"The Lord sends us where we are most needed", commented Dobbs. "